See writers who are published in this journal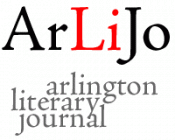 Genres Published:
Poetry, Fiction, Creative Nonfiction
Accepts Electronic Submissions:
Accepts Simultaneous Submissions:
Accepts Unsolicited Submissions:
Editorial Focus
The intent of ArLiJo is to feature a variety of authors/poets/artists from around the globe whose work provokes readers to contemplate issues, etc. ArLiJo features poetry, fiction, nonfiction and artwork. Payment is any book published by Gival Press.
Tips From the Editor
Submit work via our portal at: www.givalpress.submittable.com and include a short bio, with your full name, address, telephone number and email address.
Last updated: Feb 17, 2017