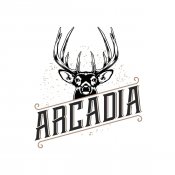 Genres Published:
Poetry, Fiction, Creative Nonfiction
Accepts Electronic Submissions:
Accepts Simultaneous Submissions:
Accepts Unsolicited Submissions:
Editorial Focus
An independent literary endeavor that's published eclectic art and literature from our home in Oklahoma since 2009, we seek out and put in print the best, regardless of its origin. The work might come from a hardscrabble poet hiding out down some county road in Oklahoma or an award-winning essayist with a mile-long list of degrees and accolades. Our mission is to showcase work from our home state and beyond, work that speaks to and moves the heart and the head, regardless of form, medium, or place of birth.
Contact Information
Corey Mingura, Managing Editor
Last updated: Sep 21, 2017