See writers who are published in this journal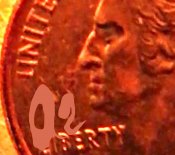 Genres Published:
Poetry, Fiction, Creative Nonfiction
Accepts Electronic Submissions:
Accepts Simultaneous Submissions:
Accepts Unsolicited Submissions:
Issue Price:
$24 for earlier print issues
Editorial Focus
We are a non-institutional aggregator of mediocre literature. We aren't as off the wall as we are on the floor. While our editors continue their efforts to undermine each other, we're on a hunt for beavers eager to usurp the traps and give the literary world a bathetic run for its money. 
Tips From the Editor
Be crass if you think we can't handle your genius.
If you send a fish sandwich with your hard copy submission, you will be moved to the top of the pile. However, doing so does not guarantee publication.
Contact Information
William Eckley-Kilcullen, Poetry Editor/Fiction Analyst
Last updated: Aug 02, 2019