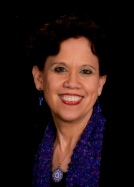 Publications and Prizes
Books:
A Commerce of Moments
(
Pavement Saw Press
,
2002
)
,
Corpus Homini: A Poem for Single Flesh
,
Fully Into Ashes
,
Love and the Afterlife
(
Franciscan University Press
,
2012
)
,
The Consequence of Moonlight
,
The Soul's Landscape
(
Aldrich Museum of Contemporary Art
,
2001
)
Anthologies:
Best of the Decade, 2007
(
Hawai'i Pacific Review
,
2007
)
,
Poetry Society of Virginia 80th Anniversary Anthology
(
Poetry Society of Virginia
,
2003
)
,
The Poet's Domain
Journals:
Christianity & Literature
,
Hawai'i Pacific Review
,
Hayden's Ferry Review
,
Laurel Review
,
Marlboro Review
,
Notre Dame Review
,
Southern Poetry Review
Prizes Won:
Sofia's poetry has appeared or is forthcoming in over 150 journals, among them the Southern Poetry Review, Notre Dame Review, Hayden's Ferry Review, Laurel Review, Hubbub, Pleiades, Gulf Coast, Madison Review, Hotel Amerika, Marlboro Review, and War, Literature, and the Arts. Her poems also have been anthologized in the Hawai'i Pacific Review Best of the Decade issue, Turnings: Transforming Women(Old Dominion University), the 80th Anniversary Anthology of the Poetry Society of Virginia, Ginosko, and Poems of Devotion: An Anthology of Recent Poets (Wipf and Stock, 2012). Her literary reviews have been featured in Christianity and the Arts, ImageUpdate, and Christianity and Literature. She serves as Poetry Editor and Poetry Book Review Editor for The Anglican Theological Review, an international scholarly journal of theological reflection, out of the Chicago area, which publishes essays and book reviews, as well as poetry by writers of various Christian traditions. In addition to the awards mentioned above, Sofia has received other recognitions for her poetry. She is the recipient of a Poetry Fellowship from the Virginia Commission for the Arts, the 1997 Rainer Maria Rilke Poetry Prize, the Editor's Prize in the 2002 Marlboro Prize in Poetry competition, the 2004 Conference on Christianity and Literature Poetry Prize, the 2005 Superior Achievement Award in Poetry of the Virginia Writer's Club, the 2018 Ellen Anderson Award, five Pushcart Prize nominations, ten finalist commendations in national and international competitions, and listings in Who's Who in the World, Who's Who in America, and Who's Who of American Women. In 2009, she was designated a Distinguished Scholar by Union College (Kentucky). In 2012, she was named Poet Laureate of Virginia.
Reviews, Recordings, and Interviews
Last updated: Mar 09, 2018