From February 17 to March 31, 2011, P&W-sponsored writers Rachelle Cruz, Angel Noe Garcia, and Kamala Puligandla held an after-school creative writing workshop for high school students at John W. North High School in Riverside, California.
For six weeks this past winter Rachelle Cruz, Angel Noe Garcia, and Kamala Puligandla led John W. North High School students through creative writing and performance exercises to develop their understanding of character, persona, voice, sensory detail, and revision. Their interactive workshops were lively with theater games, and during some sessions, well over fifty students showed up to class.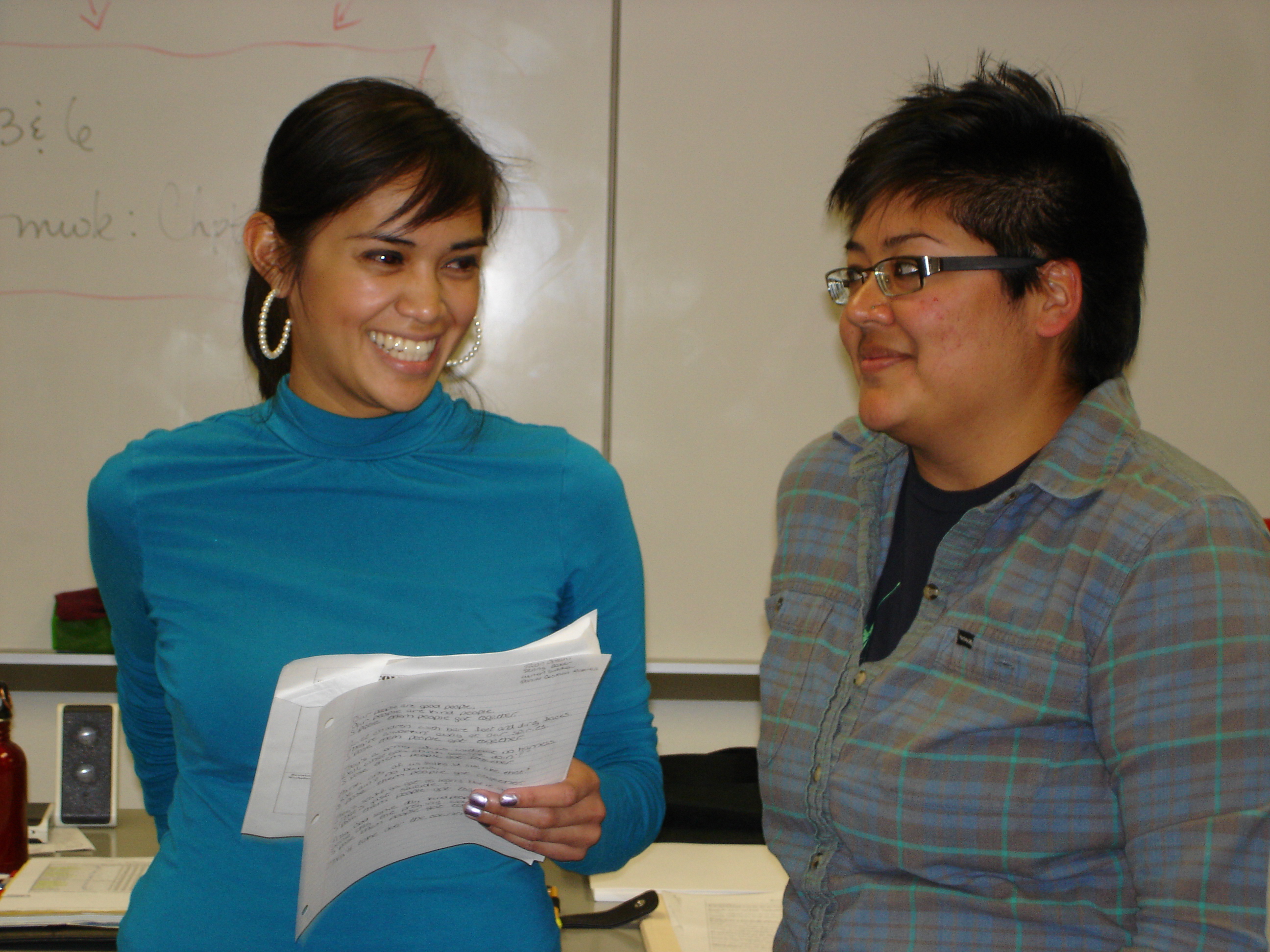 The workshop was inspired, in part, by UC Riverside professor and novelist Susan Straight, who emphasized to her students the need for community participation through the arts. When her graduate students approached her with an interest in teaching in the Riverside community, she recommended her alma mater, North High.

"As newcomers to Riverside, it was a great way to connect with the neighboring high school and other local community establishments, like Back to the Grind, an incredibly supportive coffee shop in the downtown area where we held our students' final reading," said Cruz.

Angel Noe Garcia said, "As a writer, I was particularly excited about working with students again. It took me out of the 'bubble'."

"The support from Poets & Writers not only encouraged me to put my best teaching forward, but it was a nice message for the students as well, that writers who want to work with them are supported by a national writers' organization," added Puligandla.

"Riverside in general doesn't get a lot of love from outside communities," Cruz said. "I recently heard someone say, 'Suicide, Homicide, Riverside.' I come from Hayward in the Bay Area, another community shrouded in stereotypes of crime and shadiness, and these can be true sometimes, but not always. Underneath these stereotypes are local institutions, like Back to the Grind, Inlandia Institute, and the Gluck Arts Program, that are working hard to provide arts programming to the community. After working with students from North High School with the support of Poets & Writers, we realized how hungry they are for art and expression. I see the workshop as that first orienting step into, hopefully, more arts programming for youth and families."
Photo: (Left to right) Rachelle Cruz and Kamala Puligandla. Credit: Cathy Linh Che.

Major support for Readings/Workshops events in California is provided by The James Irvine Foundation. Additional support comes from the Friends of Poets & Writers.