Writer, vocalist, and sound artist LaTasha N. Nevada Diggs is the author of TwERK (Belladonna, 2013), as well as the album Television. She has received scholarships, residencies, and fellowships from Cave Canem, Harvestworks Digital Media Arts Center, VCCA, the Laundromat Project, the Jerome Foundation, New York Foundation for the Arts, the Eben Demarest Trust, and Millay Colony. As an independent curator and artistic director, she has directed literary/music events at Lincoln Center Out of Doors, Symphony Space, Bam Café, the Schomburg Research Center for Black Culture, Dixon Place, El Museo del Barrio, The David Rubenstein Atrium. A native of Harlem, New York, LaTasha, along with writer Greg Tate, is the founder and editor of yoYO/SO4 Magazine, which has been funded by the Poets & Writers Readings & Workshops Program.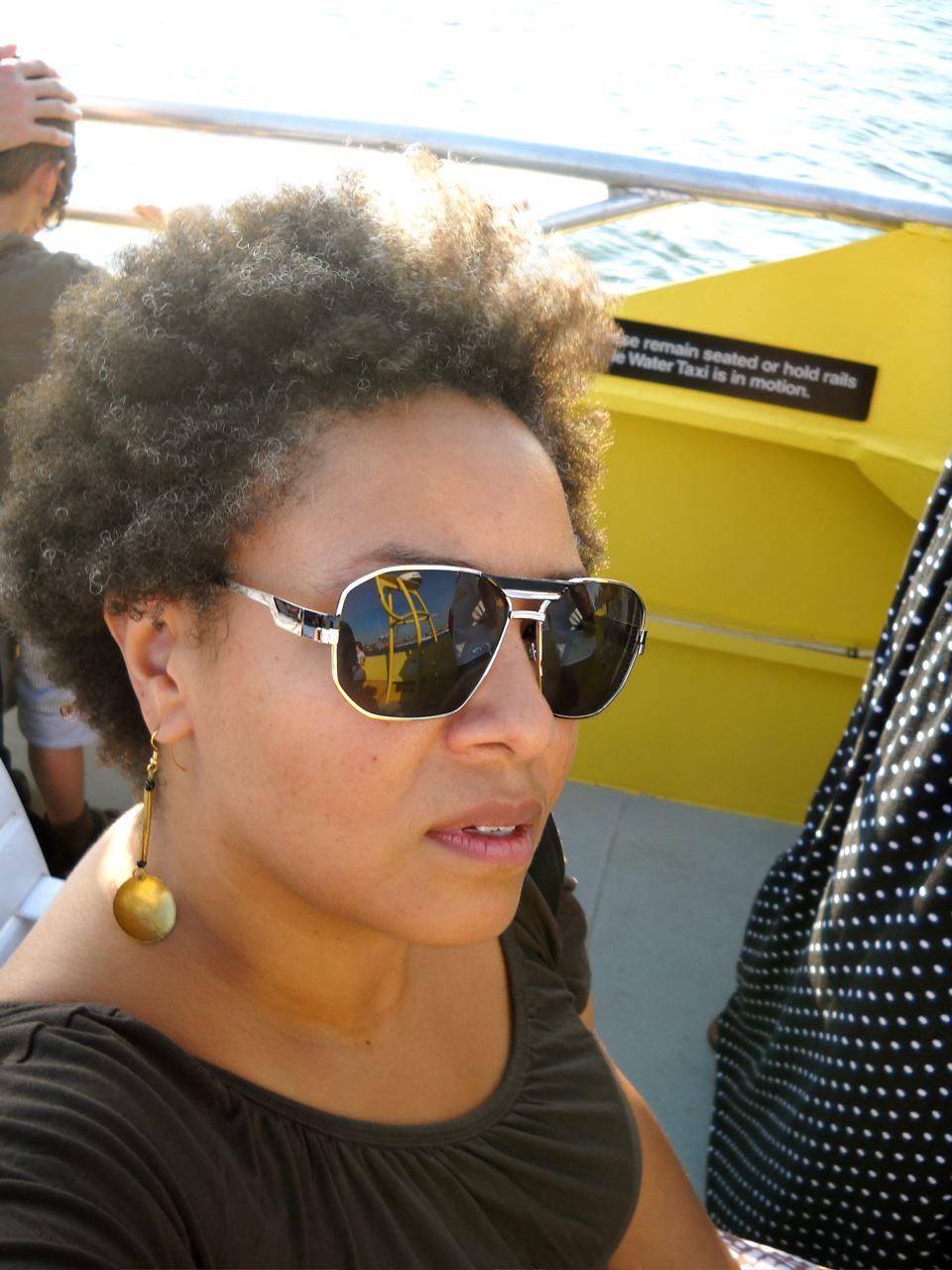 Somewhere in the Bronx there is a community garden called Hispanos Unidos. There, a cherry tree produces thirty pounds of cherries annually. Cucumber, cabbage, beans, figs, jalapeño peppers, peaches, and eggplants are grown and harvested. Tinkerbelle the cat guards the flock of chickens that live underneath the makeshift house. Inside the house on a wall is the worksheet for those who maintain the garden. The membership is ten dollars per month for men, five for women. The house serves as site of inquiry and celebration and as a location where Latinos maintain their cultural ties and language. It is a place where one can disregard the actual city residing outside the gates of the garden, where one can find respite in an array of fruits and vegetables. Where a rooster crows above the overhead subway train. It is gardens like this one that became the inspiration for Lincoln Center's La Casita poetry and music festival.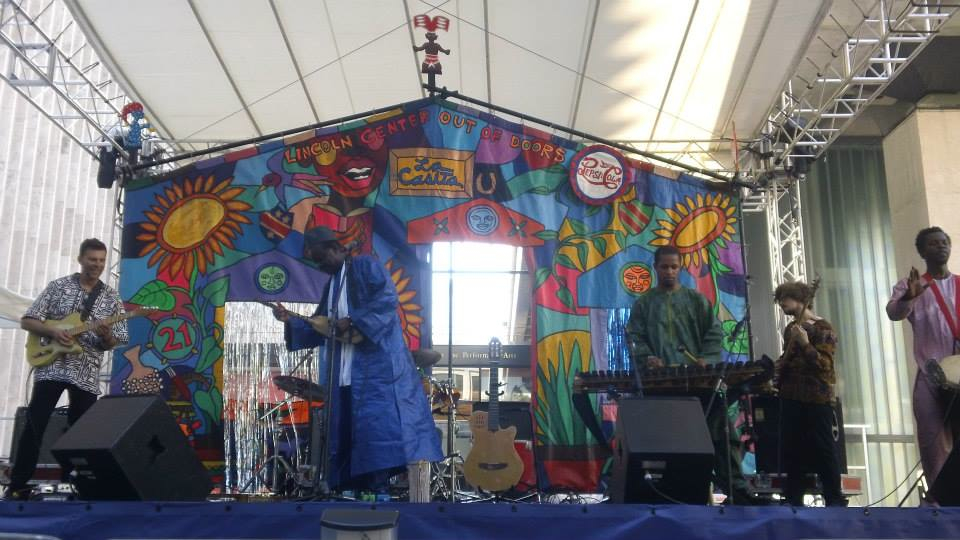 In 2013, along with representatives from the Caribbean Cultural Center, the Smithsonian National Museum of the American Indian, Asian Arts Alliance, and Lincoln Center Out of Doors, I had the pleasure of being part of the curatorial team for La Casita. This was different from my previous curatorial endeavors. This was not about my personal artistic tastes or what I was attempting to accomplish on my own. This was about the collective voice and the spirit in which La Casita was founded in 2001 by LCOOD's former program director, Jenneth Webster, and Ana Araiz, an independent producer. Connected to the traditional casitas located in the Bronx, Harlem, and the Lower East Side, its purpose has to do with the richness of poetry and music. Like the casitas, the festival is meant to serve as an oasis situated in the urban and at times cold architecture of the city. As it serves as a platform to "create and recreate traditions," it also equips artists with a platform for political demonstration. In 2004, La Casita was one of only a handful of venues where participants protesting against the war and the Republican National Convention in NYC could do so without restriction.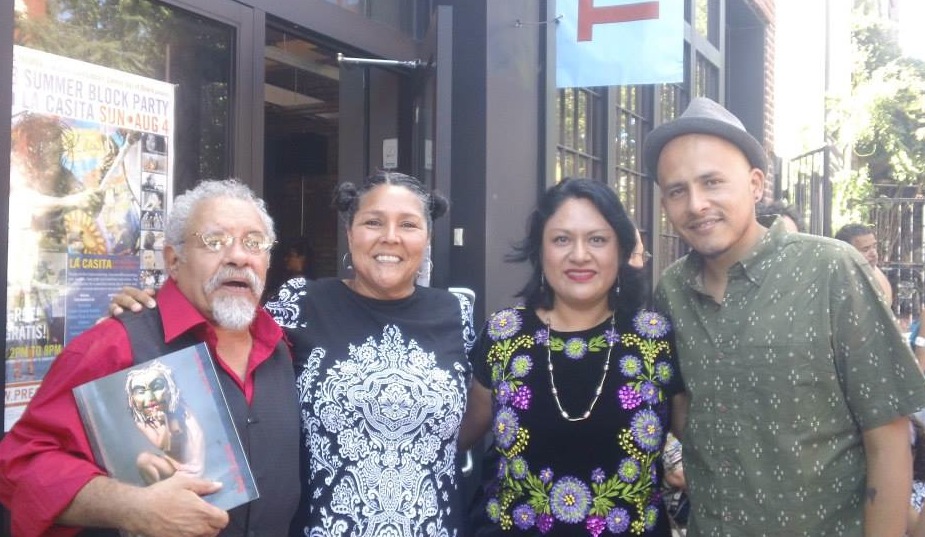 The curatorial process was similar to a family conversing at a kitchen table. We talked. We debated. We laughed. We shared ideas. We shared food. It was foreign, and at the same, a familiar I had not yet experienced. We came together to build a bridge that connected us all to the Caribbean, Latin America, Africa, Asia, and the United States. Collectively, we put together a two-day lineup of musicians and poets to perform at Lincoln Center and Teatro Pregones in the Bronx. We carried out La Casita's goal to create a place where "poets, troubadours, bands, comedians, singers, percussionists, and storytellers could gather together to pass on las palabras; the oral traditions of the spoken word and song." And while it has proven home for those largely rooted in the oral tradition, it has equally shared space with Pulitzer and PEN winners. Elizabeth Alexander, January Rogers, Amiri Baraka, Aracelis Girmay, Carl Hancock Rux, Joy Harjo, Ishle Yi Park, Colin Channer, Mayda del Valle, Mark Turcotte, Tara Betts, John Trudell, and Angelo Moore of Fishbone are among those who have been featured, and since 2001 over two hundred musicians and poets have performed at this casita.
By the time La Casita came to Teatro Pregones in the Bronx, I understood myself not only as a curator but also as a supporter of each and every artist featured. I felt myself representing the spirit of community gardens: places where everyone is welcomed regardless of artistic, aesthetic, and cultural background. The casita itself, which visual artist Manuel Vega was commissioned to create for this festival, is maintained every year, much like the casitas that inspired Webster and Araiz in 2001. Sunflowers, birds, Afro percussion, floating snails, lizards, Yoruba and indigenous symbolism, and cityscapes cover the tarpaulin walls while curtains of gold and silver tinsel accentuate the door and windows. Some years ago a red rooster—who in Yoruba faith is said to have assisted Oduduwa in the creation of the earth—stands at the top of the casita facing north on a weathervane, alive and stout. This year it is Shangó.
Click here for video of poet Irma Pineda reading at La Casita.
La Casita poetry and music festival does not garner much attention from the larger poetry community but deserves it. It is one of those rare places in New York where traditional and contemporary cultures are expressed and celebrated on this little stage. You are introduced to multiple languages and dialects. You are encouraged to dance. Celebration is an exchange. You learn how to celebrate. It feels much in line with Hispanos Unidos in the Bronx—where the harvest of ripe cherries and everything that grows there is shared with the community outside its gates. Where, over good food, everyone is an equal and no one is overlooked.
Click here for video of the Bodoma Garifuna Culture Band performing at La Casita.
Top Photo: LaTasha N. Nevada Diggs. Photo: Cheikh Hamala Diabate at La Casita at Lincoln Center Out of Doors. Photo: Poets, Jesus 'Papoleto' Melendez, January Rogers, Irma Pineda and Hip Hop artist Bocafloja at Day 2 of La Casita at Treato Pregones. Last Photo: Some of La Casita's curatorial team (Melody Capote, Charles Daniel Dawson, Claudia Norman, Rich Villar, Bill Bragin and Lillian Cho) with poets John Blake and Nolan Black Eagle Eskeets.
Support for Readings/Workshops events in New York City is provided, in part, by public funds from the New York State Council on the Arts with the support of Governor Andrew Cuomo and the New York State Legislature, and by the New York City Department of Cultural Affairs in partnership with the City Council. Additional support is provided by the Louis & Anne Abrons Foundation, the A.K. Starr Charitable Trust, the Cowles Charitable Trust, and the Friends of Poets & Writers.