For the month of February, longtime P&W–supported poet and presenter of literary events Cheryl Boyce Taylor blogs about her favorite subject: poetry, among other topics. Taylor is the founder of the Calypso Muse Reading Series, which takes place in New York City, and author of the collections Raw Air, Night When Moon Follows and Convincing the Body.

I was born on the Caribbean island of Trinidad, in the town of Arima, a small town nestled between mountains and red hills. My mother grew up in this town as well, and from her I inherited my love of poetry. When my mom was a child, part of her school curriculum was to read and memorize poetry. She was excellent at this, and at the end of every school year she would win the poetry recitation contest.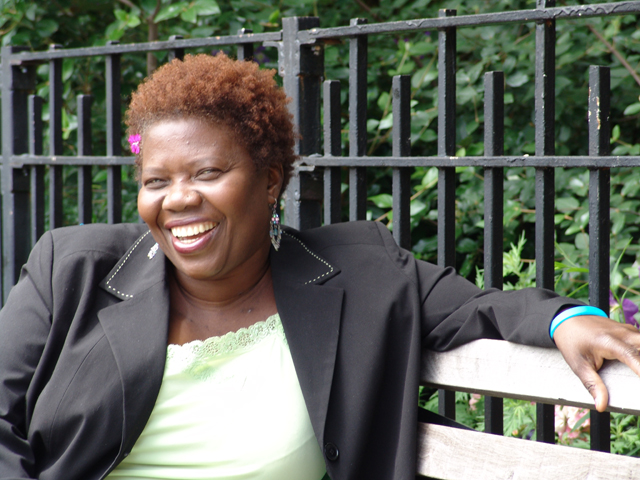 When I was a toddler, my mother was getting dressed to go to a local poetry reading. I began begging her to take me along. It was already past my bedtime, so she said, "no," but I put up such a fuss that she told me if I could dress myself, I could go. My mother says that I left the room and when I returned I was fully dressed, including socks and shoes. The only thing she had to do was zip the back of my dress. She was astonished because she didn't know I could dress myself. My mother took me to the reading that night... I like to believe that that was the beginning of my love affair with poetry.
As I grew older, I too enjoyed memorizing and reciting poems. In my grammar school years our country was under British rule and we were forced to study and memorize English poetry. We studied the works of Shelley, Byron, Keats, and Shakespeare. These were beautiful works of art, but I began to lose interest. I wanted poems that I could hold, poems that I could ask questions of and find myself in the answers. I longed to see myself in the poems that I loved. I wanted poems that had mangoes, coconut trees, and star apples, poems with brown girls with shiny cocoa skin, and thick nappy braids contained by huge red and yellow bows, not just girls with milk-white skin and ringlets of golden curls blowing in the wind.
So, when I first heard the political and social musings of Calypso, coupled with the African-Griot rhythms of steel pan and dialect, I began to feel the stirrings of different poems taking root inside me. Calypso is an uptempo rhythm with roots in West Africa. Calypso evolved as a way of spreading news around the island, its lyrics explore issues of skin color, hair texture, family life, and everyday political and personal struggle with humor and story... I was finally hearing stories of my life, and the lives of the people I lived with and loved.
At thirteen, I immigrated to New York City. Right away my dialect set me apart. My peers and teachers laughed at my accent, but something inside said: Love your dialect, it is your birthright, part of a proud heritage. Inspired by that voice, during the summer of 1994, I founded the Calypso Muse Reading Series, which brings poets of all nationalities and languages together.
Photo: Cheryl Boyce Taylor. Credit: Artis Q. Wright.
Support for Readings/Workshops in New York City is provided, in part, by public funds from the New York State Council on the Arts, and the Department of Cultural Affairs, with additional support from the Louis & Anne Abrons Foundation, the Axe-Houghton Foundation, the A.K. Starr Charitable Trust, and Friends of Poets & Writers.