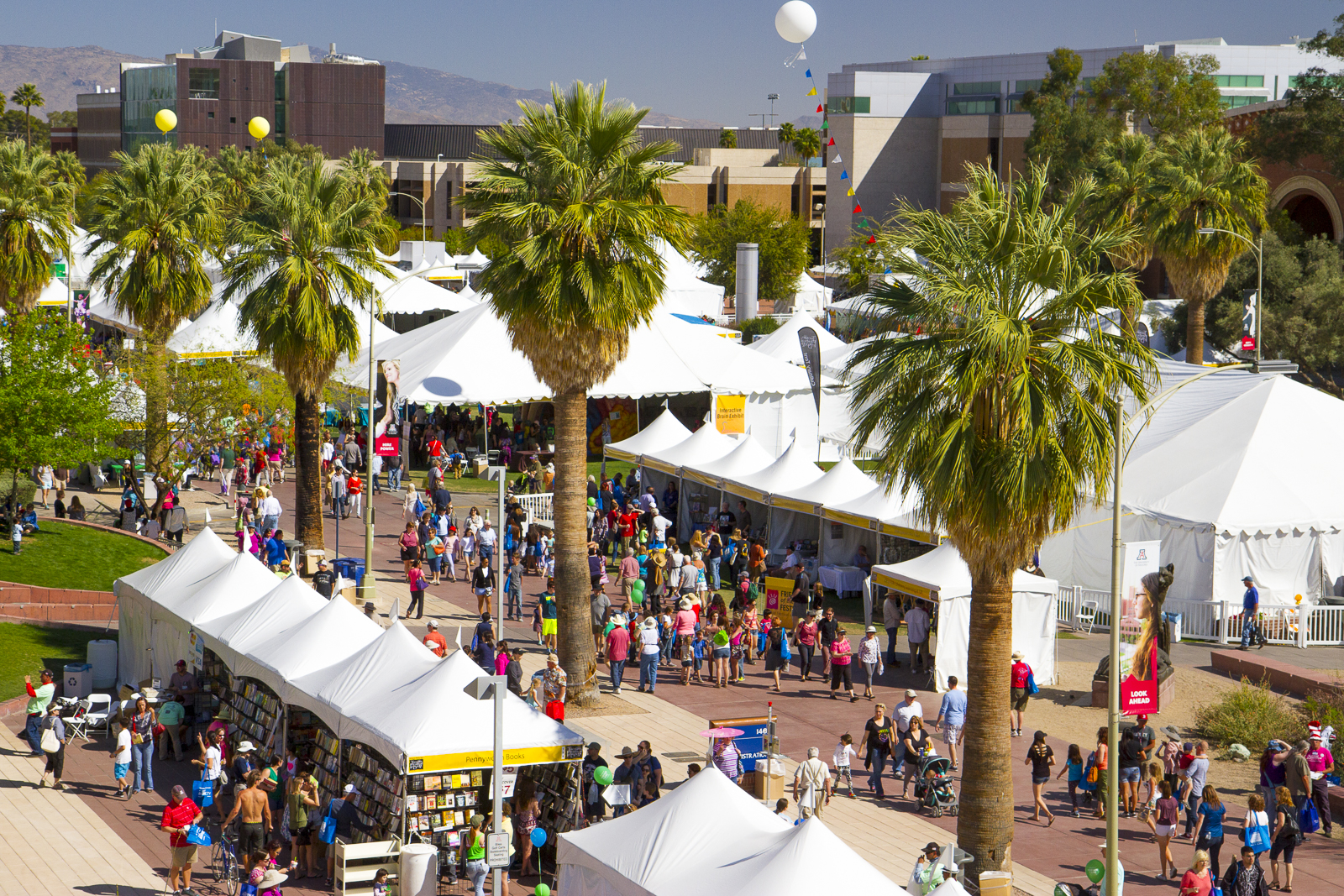 See writers who attended this retreat
Location:
Tucson, AZ, United States
The 10th annual Tucson Festival of Books was held from March 10 to March 11 on the University of Arizona campus in Tucson. The festival featured workshops in fiction and creative nonfiction, as well as readings, author talks, panels, and a book fair. All workshops and events were free and open to the public. All proceeds from the Festival supported local literacy programs. Visit the website for more information.
Contact Information
Tucson Festival of Books, University of Arizona, 615 N Park Avenue, Room 101, Tucson, AZ 85721. (520)621-0302.