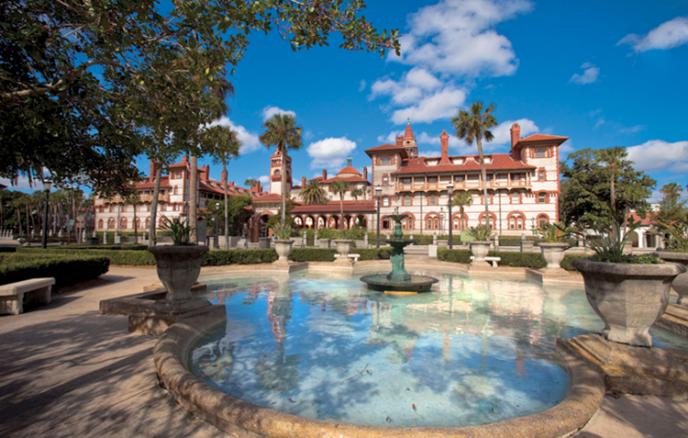 See writers who attended this retreat
Location:
Saint Augustine, FL, United States
The 2018 Florida Heritage Book Festival was held on September 22nd on the campus of Flagler College in Saint Augustine, Florida. The festival, which celebrated Florida's culture and heritage by honoring authors who lived in or wrote about the state, featured author readings, book signings, presentations, and a book fair. Participating authors included fiction writers Larry Baker, James O. Born, Karen Brown, Cassie Dandridge, Tim Dorsey, Andrew Frank, Andre Frattino, Janice Hardy, Robert L. Gold, Steph Post, Kent Wascom, and Rich Wickliffe; and nonfiction writers Michael Butler, Marty Jourard, Bob H. Lee, Andrew Nagorski, and Elizabeth Randall. All events were free and open to the public. Visit the website for more information.
Contact Information
Florida Heritage Book Festival, P.O. Box 4011, Saint Augustine, FL 32085.