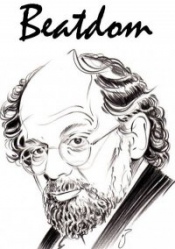 Genres Published:
Fiction, Creative Nonfiction
Book Types:
Novella, Essay collections
Formats:
Paperback, E-book
Reading Period:
Jan 1
-
Dec 31
Reporting Time:
3 to 6 months
Publishes Through Contests Only:
No
Accepts Electronic Submissions:
Yes
Accepts Simultaneous Submissions:
Yes
Accepts Unsolicited Submissions:
Yes
Editorial Focus
Founded in 2007, Beatdom Books is the publisher of Beatdom magazine, a literary journal that explores the Beat Generation. We publish novels inspired by the Beats, as well as non-fiction. We also publish fiction and collections of poetry, but we are looking for fewer of these.
Tips From the Editor
Please send a query outlining your interest in Beatdom, and why your book would appeal to our readers.
Contact Information
Please note: The information provided in this database is provided by the publishers listed in it.
Last updated: December 12, 2013