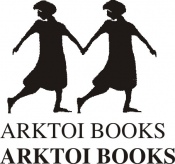 Distributors:
University of Chicago
Genres Published:
Poetry, Fiction, Creative Nonfiction
Reading Period:
Aug 1
-
Nov 30
Reporting Time:
3 to 6 months
Publishes Through Contests Only:
No
Accepts Electronic Submissions:
Yes
Accepts Simultaneous Submissions:
Yes
Accepts Unsolicited Submissions:
Yes
Editorial Focus
Arktoi Books, an imprint of Red Hen Press, specializes in publishing high quality literary work by lesbian authors. Whatever enlarges the "conversation" among all segments of the writing community is welcomed at Arktoi Books.
Tips From the Editor
Please do not assume that only materials ABOUT lesbians is what we are seeking. Do not send manuscripts that have been published in their entirety on the internet.
Contact Information
Eloise Klein Healy, Editor
Please note: The information provided in this database is provided by the publishers listed in it.
Last updated: November 1, 2013