Submissions are currently open for the BOAAT Press Chapbook Prize, awarded annually for a poetry chapbook. The prize includes $1,000 and publication of the winning chapbook in both a printed and handmade edition. Between one and four finalists will also each receive publication of their chapbooks as PDF digital downloads on BOAAT's website and a $50 honorarium.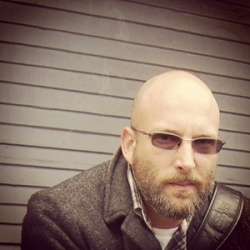 BOAAT's editorial team will select a longlist of twenty-five chapbooks, and award-winning poet Richard Siken will choose the winner. Siken is the author most recently of War of the Foxes (Copper Canyon, 2015), as well as the collection Crush (Yale University Press, 2005), which won the 2004 Yale Series of Younger Poets prize.
Using the online submission manager, submit a manuscript of 15 to 30 pages of poetry along with a $17 entry fee by July 15. The winner and finalists will be announced by October. Visit the website for complete guidelines.
Previous winners of the chapbook prize include Jess Feldman, Brenda Iijima, and Rebecca Farivar.
Watch a video below detailing the creation of BOAAT Press's handmade book designs.