The finalists for the 2015 PEN/Faulkner Award for Fiction have been announced. The annual award honors the best work of fiction published by an American author in the previous year.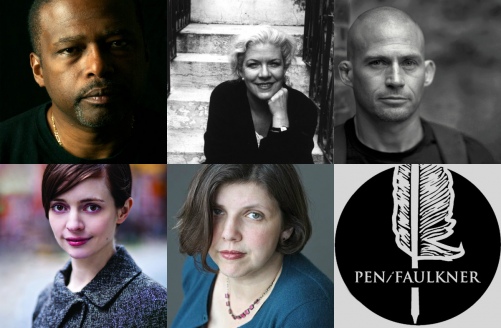 The five finalists are Jeffery Renard Allen's Song of the Shank (Graywolf Press), Jennifer Clement's Prayers for the Stolen (Hogarth), Atticus Lish's Preparation for the Next Life (Tyrant Books), Emily St. John Mandel's Station Eleven (Knopf), and Jenny Offill's Dept. of Speculation (Knopf). More information about the finalists can be found on the PEN/Faulkner website.
The winner of the $15,000 prize will be announced April 7. The four remaining finalists will each receive $5,000. All finalists will be honored during the annual PEN/Faulkner Award Ceremony at the Folger Shakespeare Library in Washington, D.C., on May 2. The ceremony, which will be hosted by B. J. Novak, is open to the public; tickets are available online or can be purchased by calling the Folger Box Office at 202-544-7077.
Judges Alexander Chee, Marc Fitten, and Deirdre McNamer selected this year's finalists from 360 novels and short story collections from 142 publishing houses. In a press release, the judges said of their selection process, "The finalists we chose are writing some of the best of American fiction now—urgent and profound work that is deeply engaged with our world, even as it redefines what we call 'American fiction,' and what we think of as America."
Now in its thirty-fifth year, the PEN/Faulkner Award for Fiction is sponsored by the PEN/Faulkner Foundation, and is the largest peer-judged fiction award in the United States. Karen Joy Fowler won the 2014 award for her novel We Are All Completely Beside Ourselves, and Benjamin Alire Sáenz received the award in 2013 for his short story collection Everything Begins & Ends at the Kentucky Club.